Scientific and Clinical Advisory Board - Rheumatology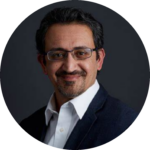 Professor of Medicine
Frederick G. L. Huetwell Professor of Rheumatology
Director, University of Michigan Scleroderma Program
Dr. Dinesh Khanna received his medical degree from the University College of Medical Sciences and completed his postdoctoral training in Internal Medicine at Wright State University School of Medicine in Dayton, Ohio. He then went on to complete a clinical and research fellowship in rheumatology and a master's in clinical research at the University of California at Los Angeles School of Medicine. He is Director at the University of Michigan Scleroderma Program and a Professor of Rheumatology.  Dr. Khanna has published over 520 peer-reviewed articles and book chapters. 
He is the Principal Investigator on National Institutes of Health and industry-sponsored clinical studies in scleroderma.  His current research focus is developing, validating, and refining outcome measures in rheumatic diseases including ACR-CRISS and revised CRISS and designing controlled trials. He has won numerous awards, including the 2011 "Best Doctor of the Year" award from the Scleroderma Foundation and the prestigious 2015 Henry Kunkel Award from the American College of Rheumatology. Dr. Khanna was inducted into the American Society of Clinical Investigation (ASCI) in 2023.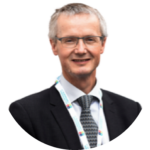 Christopher Denton PhD FRCP
Professor of Experimental Rheumatology Centre Head and Consultant Rheumatologist UCL Division of Medicine
Professor Denton studied medicine at Guy's Hospital in London and obtained a PhD from University College London and trained in rheumatology and connective tissue diseases in London. Following a Wellcome Advanced Fellowship in molecular genetics at the M.D. Anderson Cancer Center in Houston, USA he was awarded an Arthritis Research UK Senior Research Fellowship 2000-2010. 
His large clinical and translational research programme in scleroderma at the Royal Free Hospital co-ordinates multidisciplinary care for more than 1500 patients. Prof. Denton has published extensively on laboratory and clinical aspects of connective tissue disease including interstitial lung disease and pulmonary hypertension and is chair of the UK Scleroderma Study Group, a former President of SCTC and was a founding Counsellor and Treasurer of EUSTAR.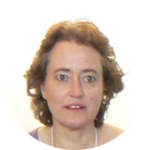 Rheumatologist, St Vincent's Hospital Melbourne
Dr Wendy Stevens is a consultant rheumatologist and clinical investigator. After completing her FRACP training in Australia in 1987, she spent 18 months in London as registrar to Dame Professor Carol Black, a world-renowned expert in systemic sclerosis (SSc). In this position she gained extensive experience and expertise in managing patients with Scleroderma. 
Since 1989, she has held the position of Consultant Rheumatologist at St Vincent's Hospital Melbourne and heads the Scleroderma clinic at this hospital. Dr Stevens has over 100 peer reviewed publications and has a strong interest in clinical trials and novel therapies for scleroderma and pulmonary hypertension and a research interest in nail fold capillaroscopy.