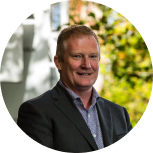 CEO and Managing Director
Darren is the CEO and Managing Director of Certa Therapeutics, bringing over 25 years of management and research expertise in the life sciences and biotech sector.
Concurrent to this role, Darren is the Executive Chair and Founder of OccuRx, Venture partner (Entrepreneur in Residence) with Brandon Capital, a Board Director at the Centre for Eye Research Australia (CERA) and the Director Biomedical Research in the Department of Medicine, St Vincent's Hospital Melbourne where his research expertise lies in progressing pre-clinical novel interventions and developing experimental models of cardiovascular disease.
Darren has published over 200 manuscripts in the field of translational research and novel interventions, many of which have had a direct impact on human disease. In 2009, Darren was a recipient of the prestigious TJ Neale award for outstanding contribution to nephrology. In 2015 Darren joined the Medical Research Commercialisation Fund as Venture Partner.
Darren has a proven history in translational research. He was previously Founder, CEO and Director of Fibrotech Therapeutics, a company that developed orally active anti-fibrotic inhibitors to treat underlying pathological fibrosis in kidney and heart failure, which was ultimately acquired by Shire Plc for a record 75 million USD upfront including milestone payments up to 600 million USD.
Darren has a PhD in Translational Medicine from the University of Melbourne, and an Executive Diploma Business Administration. He is a current member of the Australian Institute of Company Directors and a Fellow of the American Society of Nephrology.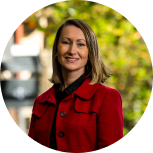 Ann's expertise is in organisational and operational management having spent over 15 years in various management roles within the healthcare and biotech sector ranging from Not-For-Profit, University, and private enterprise positions.
As the Chief Operating Officer at Certa Therapeutics, Ann is responsible for managing the operational and governance activities of the Company, whilst contributing to the development and implementation of Company strategies, policies and practices.
Ann also directs the PR and communications strategy for Brandon Capital and Brandon Biocatalyst and holds a position with the University of Melbourne, managing commercial and contract research for the Department of Medicine, St Vincent's Hospital.
Ann was the founding Chief Operating Officer for OccuRx and earlier, Operations Manager for Fibrotech Therapeutics, prior to the successful acquisition of the Company by Shire in 2014.
Ann has a Masters degree in Applied Positive Psychology (MAPP), University of Melbourne, a Bachelor degree in Psychology and Communications, Monash University and a Diploma in Management, University of Melbourne.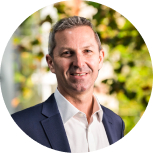 Gareth has over 25 years of R&D experience spanning drug and clinical development, portfolio strategy, pre-launch commercialisation, business development and licensing as well as on-market commercial responsibility.
Having worked in a range of therapeutic areas, this development and commercialisation expertise includes a range of products and technologies, with broad multinational experience from time working in Australia, USA, Europe and Asia Pacific.
Gareth's pharmaceutical career started with AstraZeneca in the UK and Sweden, before moving to the Australian biotech sector. After gaining additional experience with generic injectable products at Hospira, he moved to Mayne Pharma, undertaking successive commercial leadership roles with increasing executive responsibilities in Australia and the USA.
As the Chief Commercial Officer at Certa Therapeutics, Gareth is responsible for the strategic development and commercialisation of the company's drug candidate assets as well as leading all Corporate and Business Development activities.
Gareth completed a PhD in Chemistry at the University of Bristol in the UK and was awarded a Royal Society Fellowship to undertake postdoctoral research at the University of New South Wales, Sydney.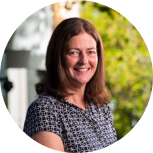 VP, Drug Discovery and Pharmacology
Lorna is a medicinal chemist with over 20 years international drug discovery experience. She is an inventor on over 40 patents and has been directly involved in the delivery of 10 drug candidates to the clinic.
She has experience across a range of therapeutic areas including oncology, CNS, dermatology, antivirals, inflammation, and inhalation.
Dr Mitchell has a PhD in organic chemistry from the University of Auckland and completed postdoctoral studies at the University of Rochester in New York. She spent the first 10 years of her industry career at Pfizer working at sites in both the USA and the UK. Following this big Pharma experience Lorna spent 7 years working in oncology focused biotech's in Boston, including 4 years at Epizyme.
Lorna relocated to Australia in 2017 as VP of medicinal chemistry at Bionomics managing a portfolio of CNS projects prior to joining BioCurate at the end of 2018. In addition to her role as VP of Drug Discovery and Pharmacology with Certa Therapeutics Lorna is also employed as Director of Small Molecule Therapeutics at BioCurate and has a role as a medicinal chemistry advisor at Canthera Discovery.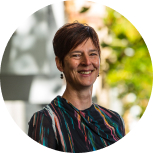 Director of Clinical Operations
Nicole has over 25 years' experience in the biotechnology and pharmaceutical industry, with over 20 years in the clinical research field. 
Starting as a Clinical Trial Assistant and progressing through Clinical Research Associate, Project Manager and Operations Manager roles, she has worked with major pharmaceutical companies, Contract Research Organisations and medium to small biotechnology companies to implement and manage their clinical research programs and projects.  Nicole is responsible for ensuring delivery of high quality clinical trials at Certa Therapeutics.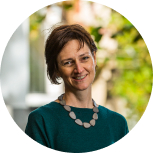 Commercial Research Manager
Amanda brings to Certa Therpeutics over 17 years of medical research expertise in the field of cardiovascular physiology with an emphasis on the pre-clinical evaluation of novel pharmaceutical interventions in cardiovascular disease.
After completing her PhD at Monash University, she undertook at post-doctoral position at AstraZeneca Pharmaceuticals in Sweden, as part of an NHMRC Industry Fellowship, working in early pre-clinical discovery, evaluating novel compounds for the treatment of diabetic cardiovascular complications – with a focus on regulation of vascular function, inflammation and fibrosis in disease progression.
Concurrent to her role with Certa, Amanda is a Senior Research Fellow at the University of Melbourne Biomedical Translational Research Group, Department of Medicine (St Vincent's Hospital) where she manages the commercial and academic research in the laboratory. In addition, Amanda is the University of Melbourne Academic Co-ordinator for research training at the Eastern Hill Academic Precinct.
Amanda has a first-class Honours degree in Physiology and a PhD in Medicine from Monash University.