Scientific and Clinical Advisory Board - Nephrology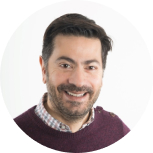 Dr Martini is the Chief Scientific Officer for Rare Diseases at Moderna. With more than 20 years of experience in drug discovery working on molecular mechanisms underlying monogenic and multigenic metabolic and fibrotic disorders as well as hematologic malignancies, his laboratory is focused on identifying novel therapies and applying translational approaches for drug development in Rare Diseases.
Paolo is currently exploring the identification of several targets and key animal models for translating messenger RNA therapeutic in human patients with rare genetic disorders.
Previously at Shire Pharmaceutical in Lexington, MA, as Senior Director of Discovery Biology and Translational Research, Massachusetts, his focus was on fibrotic diseases of muscle, kidney, skin, lung, bone marrow and metabolic liver diseases with particular emphasis on different therapeutic modalities for pathway modulation. Paolo has been supporting phase 1 and 2 clinical studies for lysosomal storage and chronic kidney diseases.
Paolo has also worked at EMD-Serono prior to Shire in Discovery Research. After graduating at the University of Milan, Italy, he moved to Germany for a post-doctoral position at Schering AG (now Bayer) in Berlin, Germany, and then to the University of Illinois in Urbana Champaign (USA). He has been collaborating with organisations supporting research and clinical development in rare metabolic disorders and fibrotic diseases and he is currently a member of the Scientific Advisory Board of the Keystone Symposia.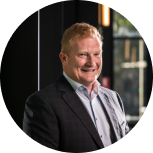 Scientific & Clinical Advisory board
Darren is the CEO and Managing Director of Certa Therapeutics, bringing over 25 years of management and research expertise in the life sciences and biotech sector.
Concurrent to his role with Certa Therapeutics, Darren is Executive Chair and Founder of OccuRx, Venture partner (Entrepreneur in Residence) with Brandon Capital, a Board Director at the Centre for Eye Research Australia (CERA) and the Director Biomedical Research in the Department of Medicine, St Vincent's Hospital Melbourne where his research expertise lies in progressing pre-clinical novel interventions and developing experimental models of cardiovascular disease.
Darren has published over 200 manuscripts in the field of translational research and novel interventions, many of which have had a direct impact on human disease. In 2009, Darren was a recipient of the prestigious TJ Neale award for outstanding contribution to nephrology. In 2015 Darren joined the Medical Research Commercialisation Fund as Venture Partner.
Darren has a proven history in translational research. He was previously Founder, CEO and Director of Fibrotech Therapeutics, a company that developed orally active anti-fibrotic inhibitors to treat underlying pathological fibrosis in kidney and heart failure, which was ultimately acquired by Shire Plc for a record 75 million USD upfront including milestone payments up to 600 million USD.
Darren has a PhD in Translational Medicine from the University of Melbourne, and an Executive Diploma Business Administration. He is a current member of the Australian Institute of Company Directors and a Fellow of the American Society of Nephrology.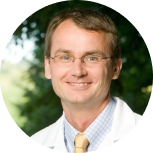 Professor Matthias Kretzler
SCIENTIFIC & CLINICAL ADVISORY BOARD
Dr Kretzler is the Warner-Lambert/Parke-Davis Professor of Internal Medicine/Nephrology and Computational Medicine and Bioinformatics. The overarching goal of his research is to define chronic organ dysfunction in mechanistic terms and use this knowledge for targeted therapeutic interventions.
To this end, he developed a translational research pipeline centered around integrated, systems-biology analysis of renal disease. Matthias leads the NIH U54 Nephrotic Syndrome Research Network (Neptune) within the Rare Disease Clinical Research Network II. He co-leads the Coordinating center of the Kidney Precision Medicine Program (KPMP) and the CureGN research network, and is the Director of the Applied Systems Biology Core, a Principle Investigator in both the R24 "Integrated Systems Biology Approach to Diabetic Microvascular Complications" and in the NIH Acceleration of Medicine (AMP) program in autoimmunity.
With 20 years of experience integrating bioinformatics, molecular and clinical approaches in more than 250 papers, Matthias holds patents for diagnostics and therapeutics of chronic renal disease and maintains a record of activity with international, multi-disciplinary research networks in the US, Europe, China and sub-Saharan Africa. These studies, focused on the integration of large-scale data sets, enable precision medicine across the genotype-phenotype continuum, combining environmental exposures, genetic predispositions, epigenetic markers, transcriptional networks, proteomic profiles, metabolic fingerprints, digital-histological biopsy archives and prospective clinical disease characterization. The molecular mechanisms identified in these studies have resulted in new disease predictors and the first successful clinical trials of a novel therapeutic modality in glomerular diseases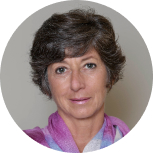 SCIENTIFIC & CLINICAL ADVISORY BOARD
Dr Levin is Professor of Medicine and Head, Division of Nephrology at the University of British Columbia, and is also the Executive Director of the BC Provincial Renal Agency, which is responsible for the planning and care delivery system for all of kidney services in the province of BC, Canada.
Adeera's research interests are in early CKD, progression and prevention of CKD and CVD morbidity and mortality, translational research and health services research. She is the co-Principal Investigator for CAN SOLVE CKD (Canadians Seeking Innovative Solutions to CKD), a pan-Canadian Patient Oriented Research network awarded 40M$ over 5 years.
Adeera is committed to integrated research, clinical care and administrative endeavours, has over 300 peer reviewed publications, and has received numerous honours and roles over her career. Most recently she was awarded the Order of Canada (2015) and was the President of the International Society of Nephrology (2015-2017). She continues to be active in research, mentoring and education locally, nationally and internationally.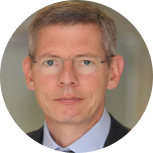 Professor Kai-Uwe Eckardt
SCIENTIFIC & CLINICAL ADVISORY BOARD
Dr Eckardt is Professor of Medicine and Head of the Department of Nephrology and Medical Intensive Care at the Charité in Berlin, Germany. Prior to taking this position in April 2017 he was Chair of Nephrology and Hypertension at the University of Erlangen-Nürnberg, where he also served as Vice Dean for Research and International Affairs.
Dr. Eckardt´s major scientific interests lie in the molecular mechanisms and relevance of oxygen sensing and the development of acute and chronic renal injury. He is principal investigator of the German Chronic Kidney Disease (GCKD) study, the largest CKD cohort study worldwide. Dr. Eckardt has served in various capacities for international organizations, including terms as council member of the ERA-EDTA, councillor and executive councillor of the ISN, past-chair of the ISN Forefront Committee, congress secretary for the WCN 2003, program chair for WCN 2009 and 2017 and founding executive committee member and past co-chair of KDIGO.