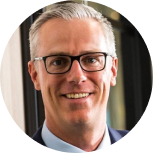 Chris is a founding partner and Managing Director of Brandon Capital and Chief Executive Officer of Brandon BioCatalyst. Chris has more than 20 years of experience in venture capital investing into pharmaceutical and medical device companies. Previous roles both locally and internationally in the pharmaceutical, technology transfer and biotechnology industries have seen Chris involved directly in the management, fundraising and growth of biomedical companies.
Chris previously was Director of Commercialisation at the Baker IDI Heart and Diabetes Institute, Melbourne, Australia. He was responsible for the commercialisation of technologies developed at the Baker and the Alfred Hospital, including the management of local and international spinout companies.
Prior to this, Chris was the Manager of the Biotechnology Team at Melbourne Ventures, the commercialisation company of the University of Melbourne. Concurrently during this period, he was an Investment Manager for, and on the investment committee of, Uniseed Pty Ltd, a $60 million pre-seed fund. Chris has international experience with Leiras Pharmaceuticals in Finland, a wholly owned subsidiary of Schering AG, working for their Business Development group. He successfully moved companies to the US, securing investment from US investors for these companies. Past directorships have seen Chris involved directly in the management, fundraising, and successful spinouts of various companies in the life sciences industry. In October 2014, Chris was awarded the AusBiotech Johnson & Johnson Industry Leadership Award.
Chris is currently a Director of OccuRx Pty Ltd, Osprey Medical Inc., PolyActiva Pty Ltd, Global Kinetics Corporation, QueOncology Pty Ltd, Azura Ophthalmics, EBR Systems Inc, Pathios Therapeutics Ltd., and Cardiora Pty Ltd. Chris was also Chairperson of Fibrotech Therapeutics at the time of its successful sale to Shire and a Director of Spinifex Pharmaceuticals at the time of its sale to Novartis.
Chris has a first-class Honours degree in Science and a Ph.D. in Endocrinology and Physiology from the University of Melbourne and he has completed the Private Equity and Venture Capital Program at Harvard Business School, Boston, MA.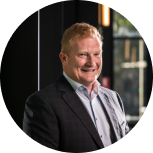 Darren is the CEO and Managing Director of Certa Therapeutics, bringing over 25 years of management and research expertise in the life sciences and biotech sector.
Concurrent to his role with Certa Therapeutics, Darren is Executive Chair and Founder of OccuRx, Venture partner (Entrepreneur in Residence) with Brandon Capital, a Board Director at the Centre for Eye Research Australia (CERA) and the Director Biomedical Research in the Department of Medicine, St Vincent's Hospital Melbourne where his research expertise lies in progressing pre-clinical novel interventions and developing experimental models of cardiovascular disease.
Darren has published over 200 manuscripts in the field of translational research and novel interventions, many of which have had a direct impact on human disease. In 2009, Darren was a recipient of the prestigious TJ Neale award for outstanding contribution to nephrology. In 2015 Darren joined the Medical Research Commercialisation Fund as Venture Partner.
Darren has a proven history in translational research. He was previously Founder, CEO and Director of Fibrotech Therapeutics, a company that developed orally active anti-fibrotic inhibitors to treat underlying pathological fibrosis in kidney and heart failure, which was ultimately acquired by Shire Plc for a record 75 million USD upfront including milestone payments up to 600 million USD.
Darren has a PhD in Translational Medicine from the University of Melbourne, and an Executive Diploma Business Administration. He is a current member of the Australian Institute of Company Directors and a Fellow of the American Society of Nephrology.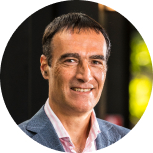 John has 20 years of industry experience as a Biotechnology Manager with a focus on the strategic design and implementation of drug development programs. John is the Biotechnology Investment Manager of Uniseed, a $70m venture fund, operating at the Universities of Melbourne, Queensland, Sydney, New South Wales and the CSIRO.
In this role, John is responsible for identifying new investment opportunities and managing Uniseed's overall biotechnology and life sciences portfolio.
John's previous roles have included Pharmaceutical Development Manager at BioDiem Ltd., managing the preclinical, clinical and regulatory aspects of BioDiem's drug development programs, and Preclinical Development Manager at Amrad Corporation Ltd., where he was responsible for the management of preclinical drug development projects. His experience extends from drug discovery to the clinical phase of drug development.
John has a PhD in neuroscience and a Post Graduate Diploma in drug evaluation and pharmaceutical science, both from the University of Melbourne, and is a graduate of the Australian Institute of Company Directors.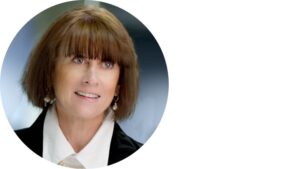 Professor Carol Pollock is an academic nephrologist with over 310 publications in basic research, largely relating to renal fibrosis and progressive renal disease as well as in clinical trials.
Carol is an inaugural Fellow of the Australian Academy of Health and Medical Sciences (2015), was conferred a Vice Chancellors Award for Excellence in Research Supervision (2012) and recognised as a 'Distinguished Professor' by the University of Sydney (2012).
Carol was the 2014 recipient of the Ministerial Award for Excellence in Cardiovascular Research and was Scientific Chairman of the 2013 World Congress of Nephrology. Carol is Chair of Kidney Health Australia, Deputy Chair of the Board of the Australian Organ, Tissue and Transplant Authority; Chair of the NSW Cardiovascular Research Network and inaugural Chair and now co-chair of the Research Advisory Committee of the Australian and New Zealand Society of Nephrology. Carol's health leadership roles also include inaugural Chair of the NSW Agency for Clinical Innovation, immediate past Chair of the Clinical Excellence Commission, remaining as a director of both organisations till April 2016.  Carol was Chair of the Northern Sydney Local Health District Board since its inception in 2011 till Dec 2016, was appointed to the Board of the Bureau of Health Information in April 2016 and assumed Chairmanship of the Bureau in November 2016. Carol is the current Convenor of the NSW Council of Board Chairs of Local Health Districts and Specialty Networks.